Students
We know you love playing video games, now we want to encourage you to create your own! Maybe you've done it before or perhaps this is your first time trying – well, we have all of the tools and resources you need to get started and to enter this exciting challenge.
First, you need to choose the best tool for the kind of game you want to create, and one that is right for your skill level. The chart below introduces several popular game-making tools for you to try out.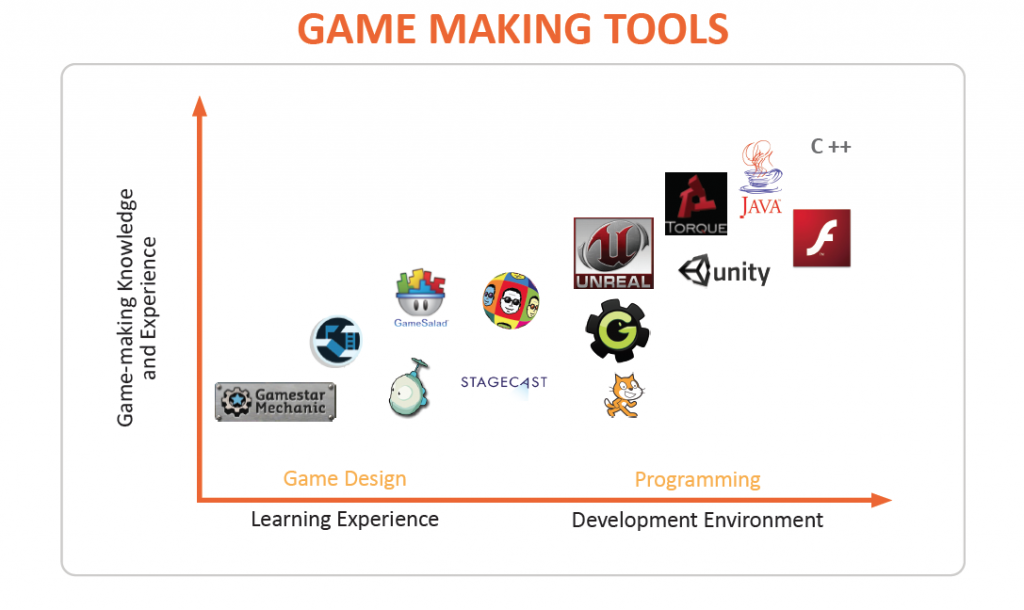 You can download the full PDF of resources here.
You can also learn more about some of these game-making resources under Students in the menu above by selecting them in the drop-down. For more information and resources, you can also visit the Gallery!
The Challenge is open to Middle and High School youth. Check out the About section for specific eligibility.
Think you've got a great idea for a game? Here is a Game Pitch document that outlines tips and tricks for pitching your game to others!